7 Non Dairy Ice Cream Brands You Should Try
As this summer continues to heat up , who wouldn't want to cool down with a couple scoops of ice cream? Unfortunately, for some, the lactose found in ice cream may leave some feeling very queasy, gassy, runny, and bubbly. Lactose is the sugar found in (cow's) milk. In order for lactose to be digested in the body, it must be split and broken down into two smaller molecules, glucose and galactose. The enzyme on the intestines that splits lactose is called lactase. Lactose intolerance is caused by the absence or reduced activity of lactase.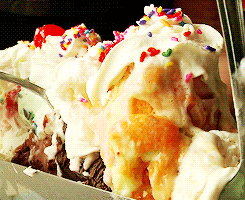 Whether you suffer from Lactose Intolerance or want to stray away from animal based products, no one should miss out on the joy of eating ice cream. Luckily, many ice cream companies have started to provide products that are almond, coconut, and other milk alternative based.ice creams that will still satisfy those cravings. I've compiled of list of 7 brands who offer non dairy ice cream flavors that I encourage you to try: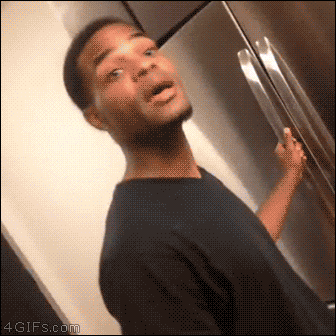 Ben & Jerry's offer non-dairy flavors that are made with almond milk, 100% certified vegan, and are "boldly loaded with chunks and swirls" (Ben & Jerry).
2. NadaMoo!
NadaMoo! offers a range of coconut based creamy ice cream.
3. So Delicious
So Delicious offers cashew milk, almond milk, coconut milk, and soy milk based products. Their frozen products range from ice cream pints, ice cream bars, vanilla sandwiches, to even coco-whip!
4. Breyers
Breyers offers both non dairy ice cream flavors and lactose free ice cream flavors. Their non dairy ice cream is almond milk based.
5. Talenti
Talenti offers five flavors of dairy free sorbet.
6. Halo Top
Halo Top offers vegan, soy free ice cream flavors. Their ice cream is coconut milk based.
7. Haagen Dazs
"Non Dairy, Made Extraordinary", Haagen Dazs offers non dairy ice cream that is not dairy alternative based, meaning no soy milk or almond milk. Instead, they start with rich peanut butter or velvet coconut cream.
Though there are many other brands who carry non dairy ice-cream, these are a few companies that I am familiar with. So next time that you go grocery shopping be sure to try one of these non dairy ice cream brands. Be sure to let me know what your favorite flavor is!