21 Takeaways From Summit 21
21 Ninety's Summit 21 was an amazing women's empowerment conference for entrepreneurs, bloggers, and all around creatives. This two-day event took place in Atlanta Georgia at the Americarts Convention Center.
Leading up this this event I was superrrrr excited. I didn't know what to expect but I welcomed the unknown with open arms.
What I gained from this event is priceless so you know I had to share my experience with ya'll.
Here are 21 Takeaways from Summit21:
1. Fuel Your Body For Productivity
To be a winner you have to train like a winner. Start the day with a well balanced breakfast and meal prep for the remainder of the day and week. Not only did Summit21 provide us with breakfast and lunch, but Wendy Lopez and Jessica Jones of "The Food Heaven Show" gave us daily hacks for fueling our bodies.
2. Limits Are Removable
Myleik Teele, Founder of Curl Box, started Day 1 with her Masterclass, "Limitless Living". This queen left us all feeling inspired to go after our dreams without boundaries. She encouraged us to act with intention, gave us the run down on "The Power of Now"and gave us some boss advice for being a business woman.
3. It's Okay To Start a Conversation With a Stranger
As my friend and I stood in seperate lines for check-in I met a lady from Texas named Brittany. We connected immediately and shared what we do and what brought us to Summit 21. Since then, we've kept in touch and have built a support system. It's not always about meeting everyone, but making lasting connections with the people that you do meet.
4. It's Okay To Say "I Follow You On Instagram"
I don't know why people have such a hard time admitting that they follow someone on the gram lol. It's like an ego-killer for some...especially if you never got that follow back! But when I saw Maria Antoinette, I just had to stop her and let her know that I follow her on IG, am subscribed to her blog, and that I love what's she's doing with her brand.
5. Be Prepared To Ask Questions
When researching networking events, take a look at who is presenting. Be sure that the line up or workshop correlates with your goals. Write down a couple of questions before the event. Who knows, you may get the chance to ask them directly.
6. Start With Where You Are & With What You Have
Maya Washington, of Shameless Maya gave us tech tips on creating our own, in home studio. You don't always need fancy equipment. The most important thing is to just start with where you are and with what you have.
7. It's Okay To Share Information
Knowledge is the greatest gift that you can give someone. In talking with other creatives at Summit21, I learned new apps to download, gained insight on affiliate marketing, and even learned new ways to save my coins. Blogger/Influencer Mattie James even gave me a link for a workbook that I've been looking for, for months!
8. Do Not Filter Your Blackness
From Oprah to Beyonce to Issa, the world survives and thrives off of Black Culture. Alex Wolf showed us that we are already culturally rich and that we don't need to change for anyone.
9. It's Okay To Show Gratitude
Following the last event of Summit21, I just had to find the women behind all of this, Morgan DeBaun, and genuinely thank her for creating this space for women to connect and empower each other. I have never felt so much love and positive energy in a place full of women in my life!
10. Be Photo Ready
Paparazzi gone get you one way or another..haha. As I waited in line to take a picture at the CRWN Mag booth, I introduced myself to Summit 21's host, Kela Walker. What I didn't expect was to hop into the lifestyle of KelaVie and snap some photos for one of her brand partnerships.
11. Your Passion Is What You Love To Do, Your Purpose Is What You're Made To Do
When I tell you that I felt this entire Fireside Chat in my soul yall!!! No lie, Robin Thede and Ashley Blaine had me shedding a couple of tears. When you know what your purpose is in life, everything that you do will play a role in that.
12. We Are The Creators
In the beginning, there were Black Women. We create babies, businesses, and blessings for the world. Check out a clip from author Lantham Thomas's fireside chat.
13. It's Okay To Save Yourself First
Black Women are always out here saving folks. Sometimes, we forget to save ourselves. GirlTrek which is a public health nonprofit organization reminded us that it's okay to put yourself first.
14. Dance Like No One Is Looking
It's your world babygirllll lol Dance to the beat of your own drums and the rhythm in your heart.
15. Secure The Bag
Tiffany "The Budgetnista" Aliche and Merrill Lynch showed us the importance of saving and investing our money. Head on over to The Budgetnista and join one of her free financial challenges.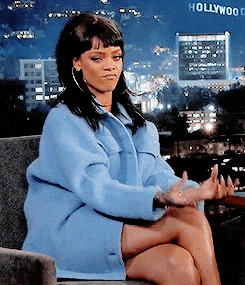 16. Women Can Co-Exist
Everything doesn't have to be a scene from Love & Hip Hop or Bad Girls Club. I met so many dope females at Summit21, ate lunch with them, took pics with them, complimented them. Sisterhood is real and it was definitley in the air at Summit21.
17. Always Look Out For You Team
When Jewel Burks, creator of PartPics sold her company to Amazon, she had several non-negotiables. One of those being, her team had to come with her and have job security. Now they're all sitting on millions. #squadgoals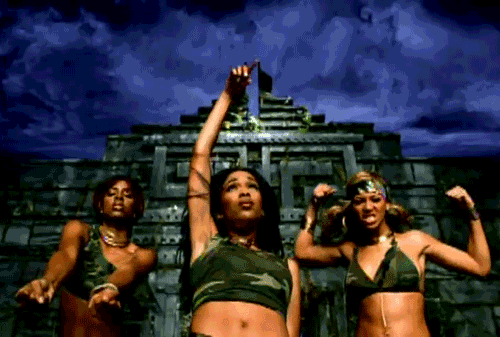 18. Know Your Why
What drives you? What is your end goal? Why are you here? Events at Summit21 will make you think about these questions. Take time to know what your purpose is for your platform and what you want to gain from networking events.
19. Get Involved With Your Community
Every breakout session had an impact workshop. We learned about protecting our health rights, the importance of mid-term elections, and racial injustice within the digital space.
20. Be You!
Big crowds make me nervous at times lol. But by being my authentic self, that fear became a little less stressful. Never be afraid to be you! You never know who's watching.
21. I'll Be There Next Year!
This event was life changing for me. I have to be there next year and hopefully I can be apart of Summit 21 2019 in some capacity.