Wow, I can't believe it's 2017. So much happened in 2016, I kinda miss it already lol. Last year I decided to start my own blog, launched my business - Regal Lady Hair and got engaged!!! Now don't get me wrong, 2016 had its troubles also. For instance, during the fall I was doing wayyy too much. Full time hustles, part time employment (for multiple jobs), an internship, wedding planning and graduate school. There were soooo many times when I wanted to quit and just say eff it! I was always tired….actually I was tiiiiiiii'd. Exhausted. Mentally, physically and emotionally drained, and quite frankly I felt defeated more than anyone would ever know. But I knew I just couldn't quit…..that's not what Regal Ladies do lol.
But as I woke up on 1/1/17, something inside of me just didn't feel right; like I was defeated already, but I hadn't yet done anything. I honestly wanted to stay in the bed all day, but of course I still had to go to work. Even throughout my day, I still felt weird on the inside….no I'm not pregnant and no I wasn't hungover (although I would've preferred that lol). My mind kept racing and my gut kept...it kept…..well it kept bubbling but that may have been from the fried chicken and tequila on NYE lol. But I knew once I came home I had to figure out what was going on with me.
After eating dinner and checking e-mails I focused on myself. I ran a hot detox bath, played Jill Scott's station on Pandora, and meditated. I realized I was so worried about the hype around 2017 that I didn't even reflect back on my 2016. I think what was bothering me was that I had no clue what direction I wanted for 2017. I'm so accustomed to goal setting, and writing my yearly (quarterly, monthly, etc) goals before the first day of action, but this NYE I didn't do that and it threw me completely off. However this got me thinking…..can goal setting cause stress?
Now I'm all for a great vision board party but can this really lead to disappointments if goals aren't met? Can goal setting have side-effects? Can deadlines cause too much pressure if time has passed and you haven't hit your goal?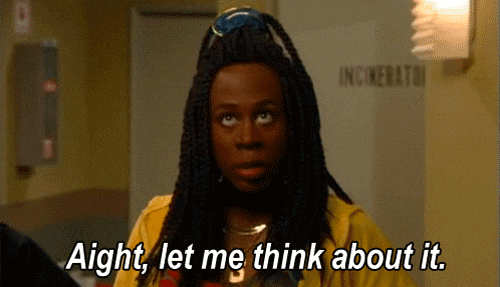 So for 2017 I'm going to do things a little different. Instead of me setting multiple, specific goals, I have a list of my main overall goals and will list my reminders. For example, if my overall goal is to get healthy, I wouldn't write lose 20lbs (which I've written in the past and managed to gain 5lbs lol), but instead my reminders would be to exercise twice weekly. The reminders that I create will eventually lead me to my overall goal.
So Regal Ladies, as much of a goal sergeant that I am, I want to say take things easy. Live in the moment more and focus less on the pressures of self set deadlines. I know for me it won't be easy, but I feel it will help me in the long run.
Cheers to a stress free successful 2017 Regal Ladies!
#2017 #Newyear #goals #goalsetting #visionboard #meditate #planner #journal